Bergen Reg'd Norwegian Buhunds (Norsk Buhunds) have been an integral part of Fibre Works Farm since 1995 because:
the Norwegian Buhund has a strong work ethic and herding instinct,
a Norwegian Buhund is about knee high, not too big or too small,
Norwegian Buhunds have a very easy care coat,
Norwegian Buhunds are healthy and robust with few genetic problems,
the Norwegian Buhund is outgoing and courageous in nature and integrates very well with family,
the Norwegian Buhund is intelligent and trainable, and
Norwegian Buhunds hark back to our own Viking roots.
Norwegian Buhunds are recognized by the Canadian Kennel Club and Norsk Buhunds also have a strong breed organization in Norway. All our Norwegian Buhund breeding stock is registered with the CKC. Visit our other Buhund pages, the buttons are on the left or email buhunds@fibreworksfarm.com for more details.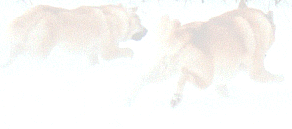 mm